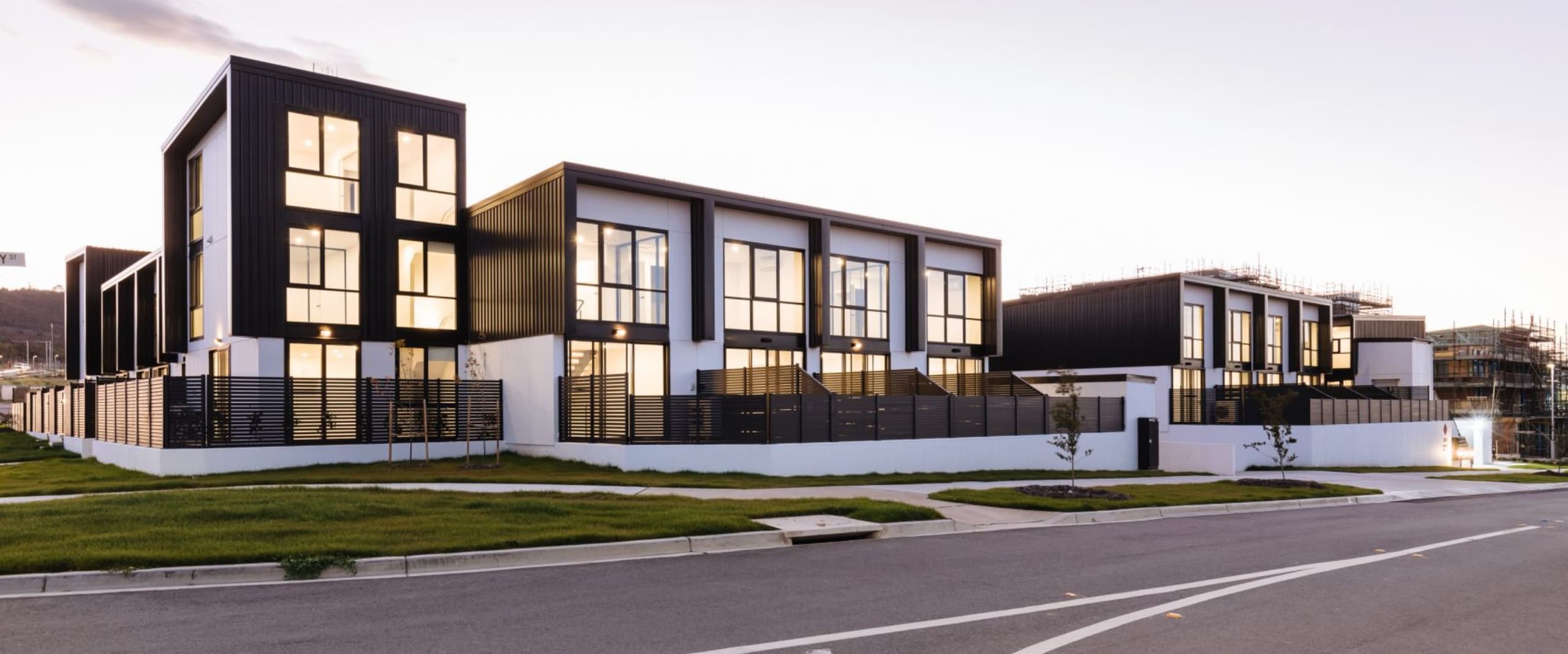 It is with great excitement we say goodbye to Shoji after a successful and quick build for 45 satisfied buyers. Core is excited to help build Canberra's fastest growing region with the addition of this premium development. Residents of Shoji's one, two & three-bedroom townhouses can now call Coombs home and wake up each morning to remarkable views of the pristine Molonglo Valley. The exceptional finishes and quality design ensure comfort and enjoyment, so they feel right at home.
The generous townhouses allow residents to relish in nature's beauty without sacrificing convenience. They can now spend the weekends exploring the valley and dipping into their adventurous side; or unwinding among the plethora of walking trails, parkland spaces and gardens that surround the region. Residents now have the luxury of an easy commute to and from work; just a 15-minute drive to the City and the dining and entertainment options it brings.
Our turnaround time is one we are proud of. The Shoji build was completed in just over a year after we received possession of land on 11 April 2019, and construction commenced the following day. Core's values of delivering on time without compromising quality is our biggest driver, always seeking to improve on our own high benchmark. Shoji called for settlement on 25 May 2020 and we have since enjoyed handing over the keys and watching residents move in.